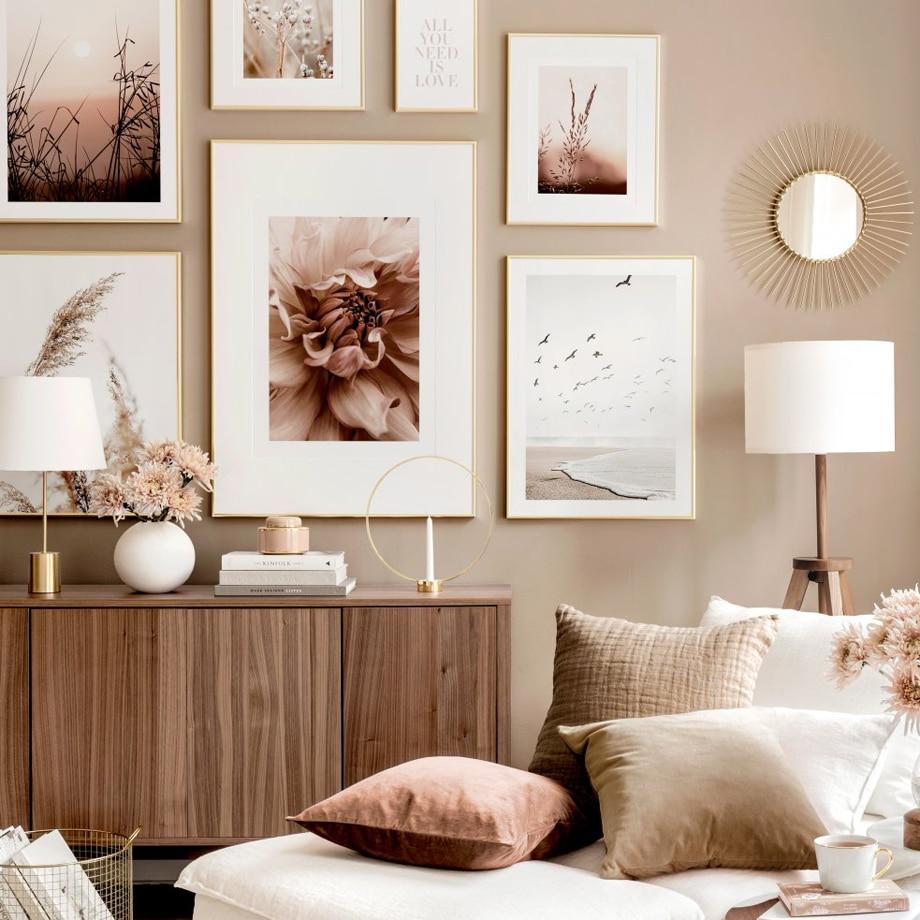 Welcome to our stunning flower poster collection page, where you'll find a wide variety of beautiful floral pictures that will bring a touch of nature into any space. Our floral collection features an array of styles, from vintage to modern, and a range of botanical colours to complement any decor. Whether you're looking for a statement piece or a subtle accent, our flower posters will add a touch of elegance to your home or office.

Flower Prints: A Timeless Classic

Flower prints have been a staple of home decor for centuries, and for good reason. They bring the beauty of nature indoors, adding a touch of elegance and tranquility to any room. Our flower poster collection features a range of flower prints, each finished in high definition waterproof ink. Whether you prefer classic roses or exotic palm leaves, we have a print that will suit your taste.
Flowers Print: Brighten Your Walls with Colourful Blossoms
If you're looking for something a little more playful and modern, our flowers print collection is the perfect choice. These prints feature bright, bold colours and whimsical designs, making them ideal for a kitchens, bathrooms, bedrooms, playroom, or any space in need of a little extra cheer. Our flowers print collection includes a variety of different flowers, from daisies to sunflowers, so you can find the perfect print to match your decor.
Floral Canvas Wall Art: Make a Statement with Large-Scale Prints
For a truly show-stopping piece of artwork, our floral canvas wall art collection is the way to go. These large-scale prints make a bold statement, adding drama and sophistication to any room. Our prints are available in a range of sizes, so you can find the perfect piece to fit your space. Whether you choose a single, oversized print or a series of smaller prints, our floral canvas wall art will make a stunning addition to your home or office.
Artwork: Express Your Style with Unique Floral Art
If you're looking for something truly unique and one-of-a-kind, our artwork collection is the perfect choice. Featuring a variety of different styles and mediums, our artwork collection includes everything from oil paintings to mixed media collages. Each piece is a work of art in its own right, adding a touch of sophistication and creativity to any space.
Shop Our Flower Poster Collection Today
Ready to add some beauty and colour to your walls? Browse our Flower Poster Collection today and find the perfect piece of floral artwork for your home or office. With our wide selection of high-quality prints, and affordable prices, you're sure to find something you love.